COSMOCALL FIELD is the opening song of DRAMAtical Murder Re:Connect. It is sung by GOATBED.
Lyrics & Translation

ゼロに肖る寓意
ゼロでさえ化す寓意

Also call for
Play to imitate this love

君露な無垢を跳ぶ永劫の矛先

Ray of hope

蹴倒したドア 陽気なスラング
継ぎ足す謎と憂う人に
牙を差し出し夢に眩れる
試されたドア 踏み込むジャーゴン


Videos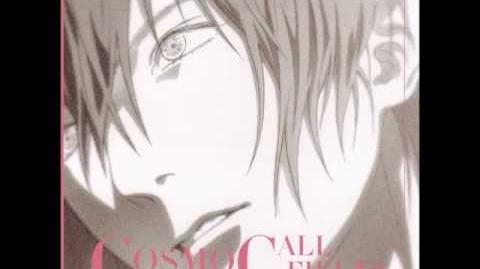 Ad blocker interference detected!
Wikia is a free-to-use site that makes money from advertising. We have a modified experience for viewers using ad blockers

Wikia is not accessible if you've made further modifications. Remove the custom ad blocker rule(s) and the page will load as expected.